This article originally appeared in Aviation Pros
You can't help but hear the growl of an airplane's engine in the name of a new aviation brand set to officially launch New Year's Day of 2022: Revv Aviation.
The story behind revv is both old and new. It is based on the legacy, knowledge and strength of family-owned FBOs and aviation services companies. The Revv network is driven by the ambitious goal of connecting aviation with more people in smaller towns across the Midwest and beyond.
The revv story involves aviation pioneers like Roy Carver Sr. and Roy Carver Jr. of Muscatine, Iowa; Dan Smith and his daughter Lisa LaMantia of Council Bluffs, Iowa; Robert Luman Sr. and his sons Bob Jr. and Mike Luman of Aurora, Ill., and Mark McKinney, also of Aurora. Nearly 250 years combined personal aviation experiences are united under the newly-branded company.
Revv is owned by Inga Carus and Peter Limberger, the wife-husband duo behind CL Enterprises ( CLE) of Peru, Ill. They believe in the strength and the renaissance of small towns by investing in a variety of companies that create living wage jobs and long-term careers and in transformational downtown real estate projects. Their legacy business was created by Inga's grandfather in 1915 in LaSalle, Ill. "For the past 10 years, CLE has invested and built a farming business, a brewery, several restaurants, a wood products company that produces affordable, yet high-end kitchen, bath and home cabinetry. CLE has also developed several transformational downtown real estate projects that include retail, apartments and hotels," said Limberger. "Both Inga and I are passionate aviators and decided in 2019 to expand our business holdings to build a network of full-service FBOs, starting in the Midwest."
Revv CEO Guy Lieser said, "We've rebranded Carver Aero to Revv but will retain the Midwestern values and commitments to our personal aviator customers at each of our locations. In essence, the whole of our brand is greater than the sum of its parts."
Formerly Carver Aero, revv comprises the following FBOs:
Aurora, Ill. (KARR), formerly Lumanair, which was owned by Bob and Mike Luman and their parents for more than 60 years.
Council Bluffs, Iowa, (KCBF); formerly Advanced Air, which was owned by Dan Smith and then his daughter Lisa LaMantia for 32 years.
Davenport, Iowa, (KDVN), formerly Carver Aero, which was owned by Roy Carver, Jr. for 35 years.
Muscatine, Iowa, (KMUT), also owned by Roy Carver, Jr.
Janesville, Wis., (KJVL), formerly Janesville Jet Center, previously owned by Steven King and his family.
Revv also acquired Aurora, Ill.-based ATS Illinois, an airplane and power plant repair shop for piston, turboprop and turbojet aircraft. ATS Illinois was owned by Mark McKinney for 30 years, and he continues to manage the shop. Revv's footprint is expected to expand into other states and other locations in Iowa and Illinois in 2022.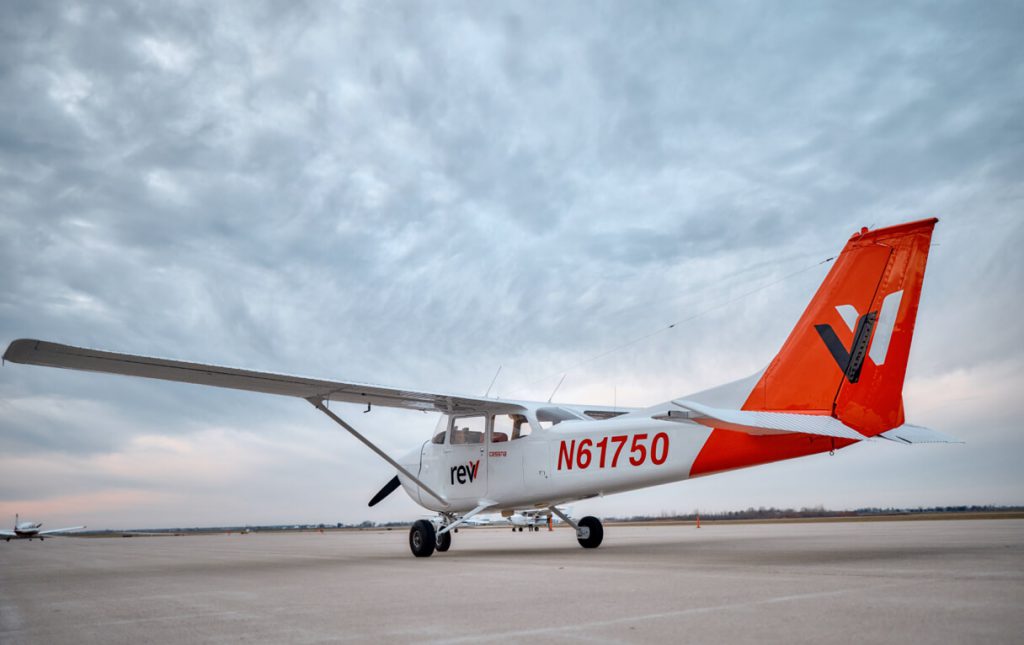 The Revv brand will make its hubs the epicenters for community members and families to visit, students to learn flying and to develop aviation careers, local business travelers to get more business done in less time, private travelers to enjoy extraordinary experiences and airplane owners to trust consistent excellence and fair pricing when it comes to maintenance or managing their airplanes and other aviation services.
"We believe the skies are for everyone and that more people should have access to flying at its best," said Lieser. "We want others to discover the same passion and sense of wonder we have for aviation. We will work to make that possible for more people – including many who never considered personal aviation as an option for themselves."
Revv offers
Professional flight training in its FAR Part 141 flight school environment, which presently has 300 students
FAR Par 135 charter services in owned and managed aircraft
FAR Part 145 FAA approved repair stations that includes avionics and PT-6 Hot Section Inspections
Avfuel's Jet-A and Avgas fuel handling
Hangaring
Aircraft sales and acquisitions
Revv has more than 200 employees across its five locations and is in full-hiring mode for pilots, mechanics and technicians. Its fleet of more than 50 owned and managed aircraft ranges from single engine and multi-engine trainers, to several King Airs and from Citation Ultra to Hawker 800)