Ma and Pa Luman and Their Boys
The story behind Revv in Aurora (formerly Lumanair)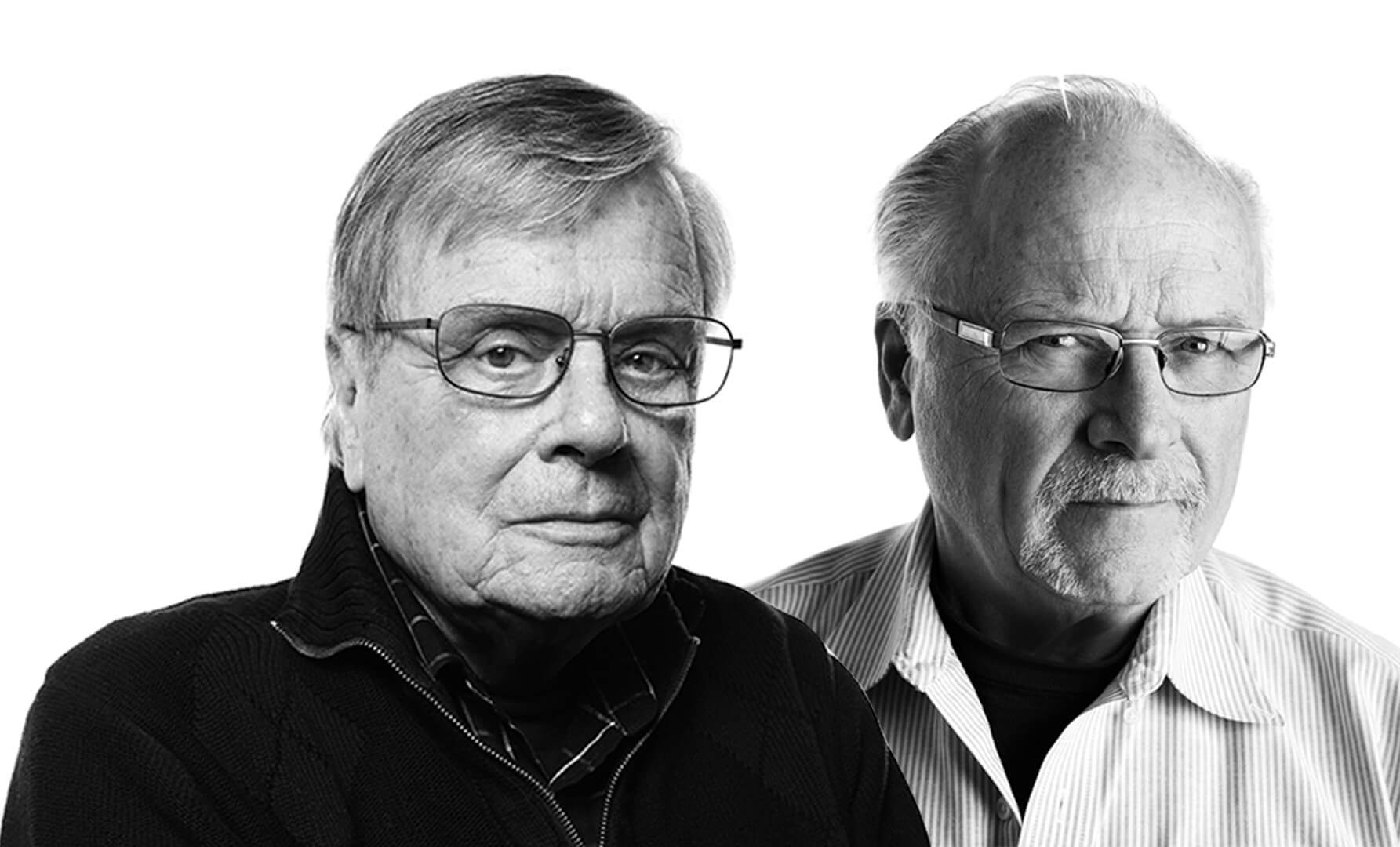 Everyone in aviation called them Ma and Pa Luman, but their real names were Bob Sr. and Josephine. He was a man of few words, could fix anything and had a passion for aviation. She was gregarious, with a fearless sense of adventure that compelled her to climb windmills in her younger days. Theirs was a hometown romance, born in Joliet, Illinois, in 1936. Flying in Bob Sr.'s biplane was part of the courtship. He would thrill Jo with barnstorming and aerobatics. Their marriage led to the birth of three sons: Bob (known as J.R.), George and Mike, who is more than a decade younger than his brothers.
When Lumanair joined the Revv family, Mike took the reins of the family business and helped usher his older brother into a well-earned retirement. Mike called the new owners "the right people, at the right time, for the right reasons," acknowledging the shared values between CL Enterprises and the 60-plus-year-old company his father founded. 
Lumanair was born at a private airstrip known as the Aurora Airways Airport in Aurora, where Bob Sr. once worked as a mechanic. He took over the business from the previous owner in 1960. Six years later, because of a land sale, the company was forced to move to its current location at the Aurora Municipal Airport.
Through blood, sweat and tears, the Lumans grew the business and became known for flight instruction and charter flights. Bob Sr. ran the shop, and Jo kept the books while pilots from all over dubbed them "Ma and Pa Luman" because of the hospitable feel of their FBO. After his discharge from the Air Force, J.R. joined the family business as the chief pilot and flight instructor, while George served as general manager in charge of aircraft sales and Mike finished up school.
Then, tragedy struck the family in 1975 when George died in a heartbreaking accident while performing an aerobatic maneuver. Devastated, the family pulled together to continue, and Mike stepped into the role of general manager. He remembers it as "a baptism by fire," as he worked to decipher all the sales and tax paperwork in his late brother's office.
Lumanair continued to flourish in the 80s but, sadly, lost their founder in 1997. He died in his sleep at the age of 86. Jo joined her husband in heaven in 2017, just days before her 100th birthday.
Now, the Luman aviation legacy continues as part of the Revv family. Bob's sons John and Robert III (called "Bob 3") share line service duties. Mike's younger son, Scott, flies for one of Revv's customers out of Revv's flagship FBO hub in Aurora, while Mike's older son, also named Mike, is an aerospace engineer at Boeing.