Abby Hayes 7 years old of Eldridge, IA has won the Revv branded headset!! Abby came in Monday to pick up her prize and get pictures taken. When I asked Abby what she would do with the headset, she replied, "I will use them flying with my dad." When I asked how far she wanted to go in her aviation career, Abby stated that she wants to "fly the jets". Her father Marc flies a Piper Warrior in Iowa and was surprised that his daughter had won.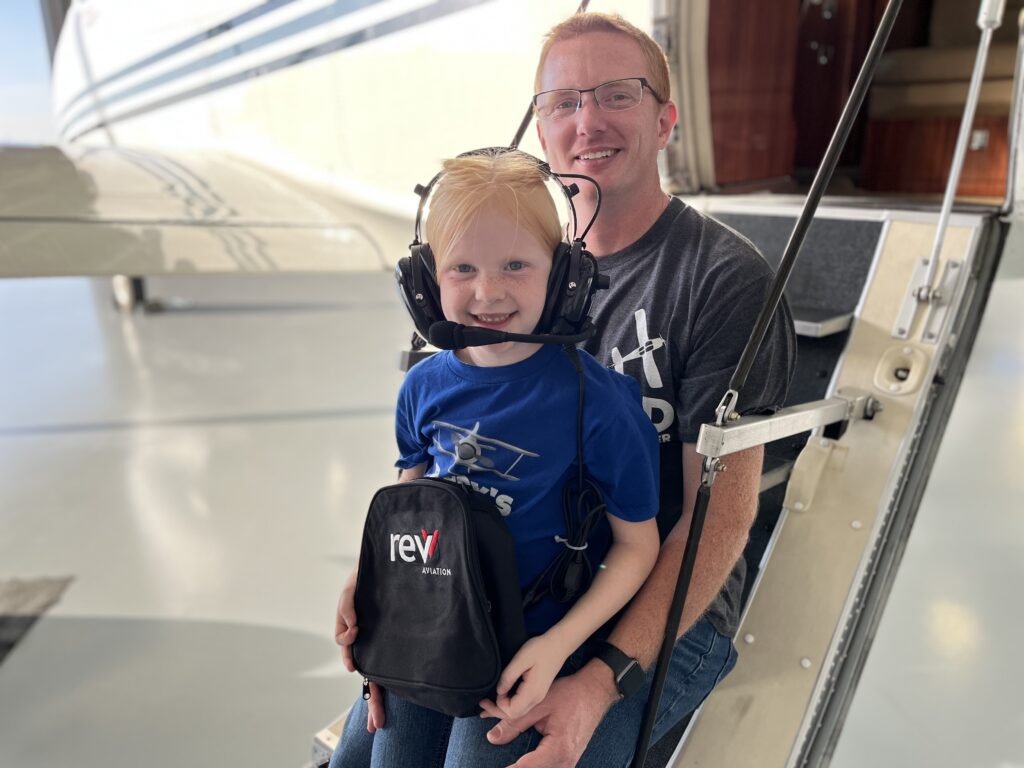 Abby was given a tour of the facility and even a King Air aircraft; she was thrilled with the experience and looks forward to future visits. She is welcome back any time!
This win will be used throughout her aviation career as she will one day "fly the jets". Abby is currently her father's co-pilot until she can begin on her own with the Young Eagles next year.

Revv Aviation is proud to watch Abby grow in her aviation development as she reaches for the sky. One day, she will fly the jets!