Ideal for business and personal travel
AURORA. Ill., Oct. 10, 2022 – Revv Aviation has expanded its Midwest-based charter fleet with the addition of an eight-passenger Pilatus PC-12 NGX.

This single-engine turboprop is anticipated to arrive this week and will be based in the Chicago area serving the ever-growing need for business and personal charter services.
Revv has operated on-demand private air charter throughout the Midwest and the country for over 60 years via its legacy aviation brands under the Revv umbrella. It operates FBO hubs in Aurora and Schaumburg, Ill., and Janesville, Wis., as well as three locations in Iowa and one in South Dakota.

"This is an ideal addition to our charter fleet, especially for the high-demand Chicago market," said Julie Marrella, director of business development at Revv. "We are expecting to bring additional turboprops to our Aurora flagship location in the very near future."
"When utilized properly, money has only one true purpose. To create more time. Revv Aviation makes that possible," said Thomas Aronson, president of the Aronson Group, LLC, in Bettendorf, Iowa, and charter customer with Revv. "I have found that by using charter to visit my clients throughout the Midwest actually saves me time and allows me to grow my business because I'm not on the road for three days nor am I stuck in an airport."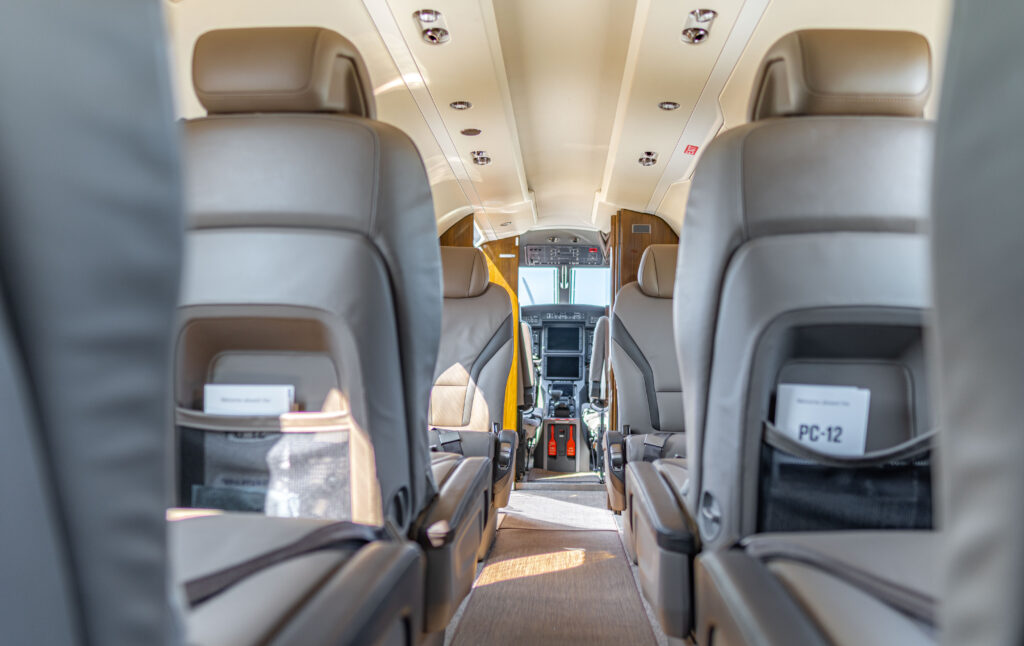 Revv has experienced continued growth and increased demand not only for business and personal charter, but among its flight schools, maintenance/avionics services, and FBO locations as well. This is a clear reflection of the company's mantra of bringing more personal aviation services to smaller towns and communities across the Midwest.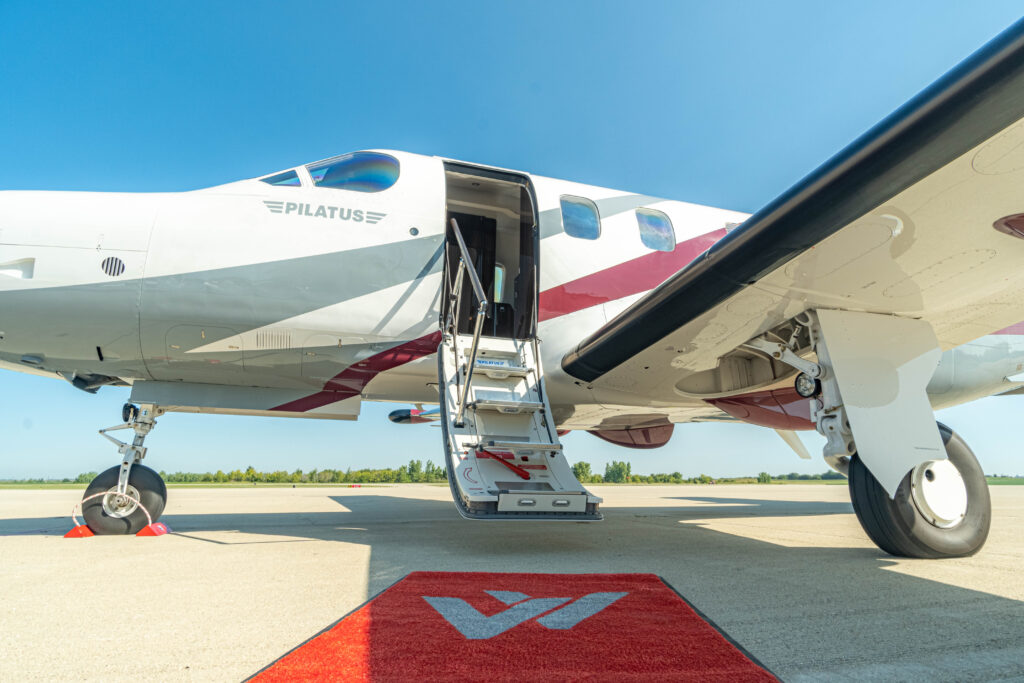 "Private aviation, whether business or for pleasure, has long been thought of as unaffordable," said Revv CEO Guy Lieser. "At Revv, our goal is to put aviation within reach so more people can do more of the things they love in less time."
Besides the Pilatus PC-12NGX, the Revv charter fleet includes five cost-effective turboprop cabin-class aircraft including a King Air 90, two King Air 200s and two King Air 350s, plus a modern Citation jet.
About Revv Aviation
Owned by CL Enterprises, Revv Aviation (revvaviation.com) has fixed-base operations in Aurora (ARR) and Schaumburg (06C), Il.; Council Bluffs (CBF), Davenport (DVN) and Muscatine (MUT), Iowa; Huron (HON), S.D.; and Janesville (JVN), Wis. In addition, Revv operates flight schools in Sioux City (SUX), Iowa, Moline (MLI), Ill., and Omaha (OMA), Neb. Revv Aviation provides Part 61 and Part 141 flight training, Part 135 charter services with both owned and managed airplanes, corporate pilot services, airplane maintenance, turbine and jet engine maintenance and reports, avionics, fuel services and aircraft storage. Revv Aviation is expanding in the Midwest and beyond.